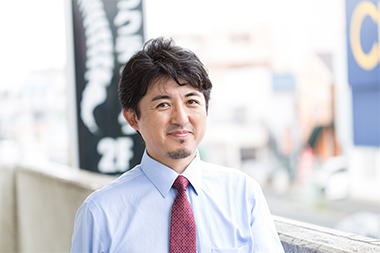 Welcome to Horinouchi Chiropractic internetsite.
My name is Naruhisa Sugiyama, worked as a Chiropractor in Yokosuka for more than 19 years.
I have started my own office "Horinouchi Chiropractic" in January, 2009 and taking great pride to provide natural health care.
Through the use of advanced technology and safe treatment methods we helped many patients quit living with pain and discomfort.

We have certificated by two Chiropractic organizations,
"Sacro Occipital Research Society International" in the U.S.A. and
"Pacific Asia Association of Chiropractic" one of the oldest and reliable Chiropractic organization in Japan.
As we do not have National Board Examination of Chiropractic in Japan, these certifications would be the index to proof our knowledge and technology. Of course, we always strive to provide much more higher quality health care for many patients that are having problem.
If you'd like to know more, or you would like to visit our office, please call Horinouchi Chiropractic at (046) 821-5005 for more information.